Join me in Santa Barbara, Apr 7-9, to benefit the Julia Child Foundation
Santa Barbara's Food and Wine Weekend benefits Julia Child foundation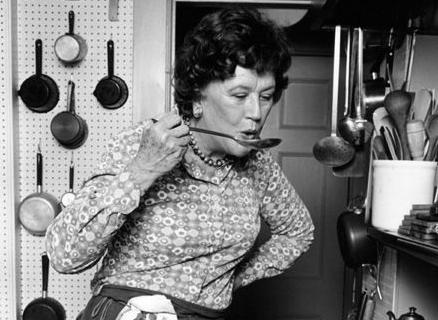 The Julia Child Foundation for Gastronomy and the Culinary Arts and Bacara Resort & Spa host the fourth annual Santa Barbara Food & Wine Weekend on April 7-9.
Headlining this year's festivities is Los Angeles chef and multiple James Beard Award-winner, Nancy Silverton who will create a menu to go with an extensive wine tasting reception presented by the Santa Barbara County Vintners' Association at Bacara's new oceanfront restaurant, Angel Oak.
This year's Grand Dinner features wine pioneer Richard Sanford as the guide for a "Celebration of the Santa Rita Hills." The evening traces the evolution of this Santa Barbara appellation, founded by Sanford, as wines from Santa Rita Hills wineries will be served with a menu created by Bacara's Executive Chef Vincent Lesage.
— A screening of the film "Julie & Julia," starring Meryl Streep and Amy Adams.